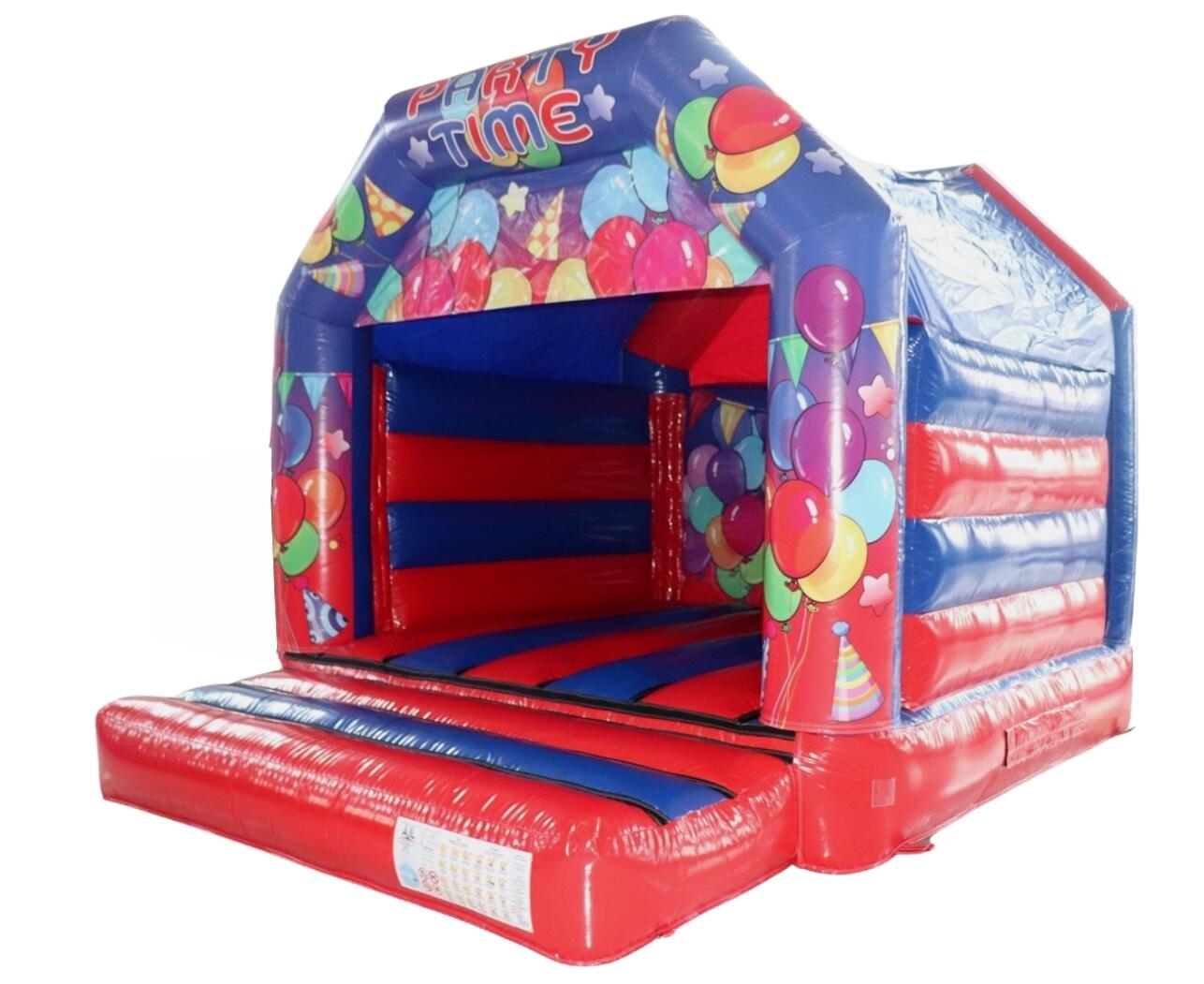 Starting a bouncy castle hire company requires some planning and preparation. Here are some steps you can follow to get started:
Step 1:
Research the market: Research the bouncy castle hire market in your area to find out what equipment is in demand, what prices are being charged, and who your competitors are. Identify a niche that you can focus on to differentiate your business and make it stand out from competitors. We strongly advise in obtained a copy of EN14960 - the British and European Standard for the safe manufacturing and operation of commercial hire inflatables. There is a wealth of knowledge inside and a lot of important information you NEED to know in order to operate safely.
Step 2:
Create a business plan: A business plan is essential to outline your business goals, target market, financial projections, and marketing strategies. This plan will guide you through the process of starting and growing your business.
Step 3:
Register your business: Register your business with your local government to obtain any necessary licenses, permits, and insurance required to operate a bouncy castle hire business. Registering as a limited company is not something that is required immediately, you can operate as a sole trader to begin with.
Step 4:
Purchase equipment: Purchase quality bouncy castles and other necessary equipment such as blowers, anchors, and safety mats. You can purchase the equipment from manufacturers such as Andy J Leisure or other bouncy castle hire businesses that are retiring their equipment.
Step 5:
Develop a pricing strategy: Determine your pricing strategy by taking into account the cost of equipment, transportation, and other overheads, as well as the prices charged by competitors. We strongly recommend not to undercut competitors, whilst this might seem like the easy option to bring in work, it will ultimately lead to a price war - in the end there are no winners.
Step 6:
Develop a marketing strategy: Develop a marketing strategy to reach your target market, which could include social media advertising, local advertising, flyers, and word-of-mouth marketing. Also, create a website for your business, which should include the rental/hire prices, delivery options, and any discounts you may offer.
Step 7:
Hire employees: As your business grows, you may need to hire employees to help you with the setup, delivery, and collection of the bouncy castles.
Step 8:
Focus on customer service: Focus on providing excellent customer service to ensure that your customers are satisfied and come back to rent/hire from you again. We really stress this last step. Here at AJL we have always tried to provide impeccable customer service. It can take you a long way in the future.
Starting a bouncy castle hire company requires some investment, but it can be a rewarding and profitable business with the right strategy and execution.