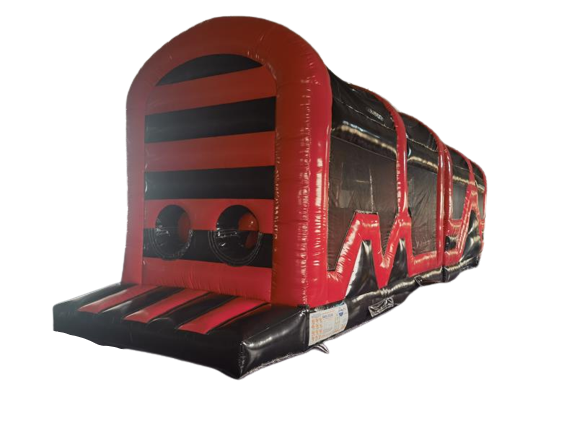 Are you browsing the internet looking for the perfect bouncy castle manufacturer to go with to start your inflatable hire company?
How can you be sure which manufacturer for bouncy castle sales will be reliable? How can you separate the pretentious marketing from the actual hardworking and dedicated companies? We've outlined some of the tell tales of a good bouncy castle and inflatable manufacturer.
A bouncy castle manufacturer can be considered good for a variety of reasons, including:
1. Quality and safety: A good bouncy castle manufacturer will prioritize the quality and safety of their products. They will use high-quality materials and ensure that their products meet safety standards and regulations. This can help prevent accidents and injuries, and ensure that their customers are satisfied with their purchase. Here at Andy J Leisure (AJL Bouncy Castles) we are direct importers of commercial grade 610gsm flame retardant PVC which is built to pass standards such as TUV, BS5867, BS5348, EN71, B1, B2 and M2. Therefore, you can be certain that we have high quality manufacturing materials.
Additionally, we are experts in British and European standard EN14960. We have been trading since 1991 and are a registered PIPA inspection body. We strive to keep our products safe and within the scope of the law regarding the manufacturing and sales of bouncy castles and inflatables across the United Kingdom and Europe.
2. Customisation: A good bouncy castle manufacturer will offer customisation options for their products, such as colours, size, shape, and design. This can allow customers to choose a product that meets their specific needs and preferences, and can help make their events more memorable and unique.
3. Realistic lead times: A reliable manufacturer will always give you an accurate lead time to the best of their ability. Of course rare situations may have mitigating factors, but a good manufacturer will strive to give you the best accuracy they can in regard to lead times. Be diligent when lead times are quoted. Extremely short lead times, particularly in peak seasons are suspicious and it is likely that the quoted lead time is a ploy to get your business. Alternatively, extremely long lead times can also be a cause for concern, it could indicate supply chain issues or third party manufacturing involvement.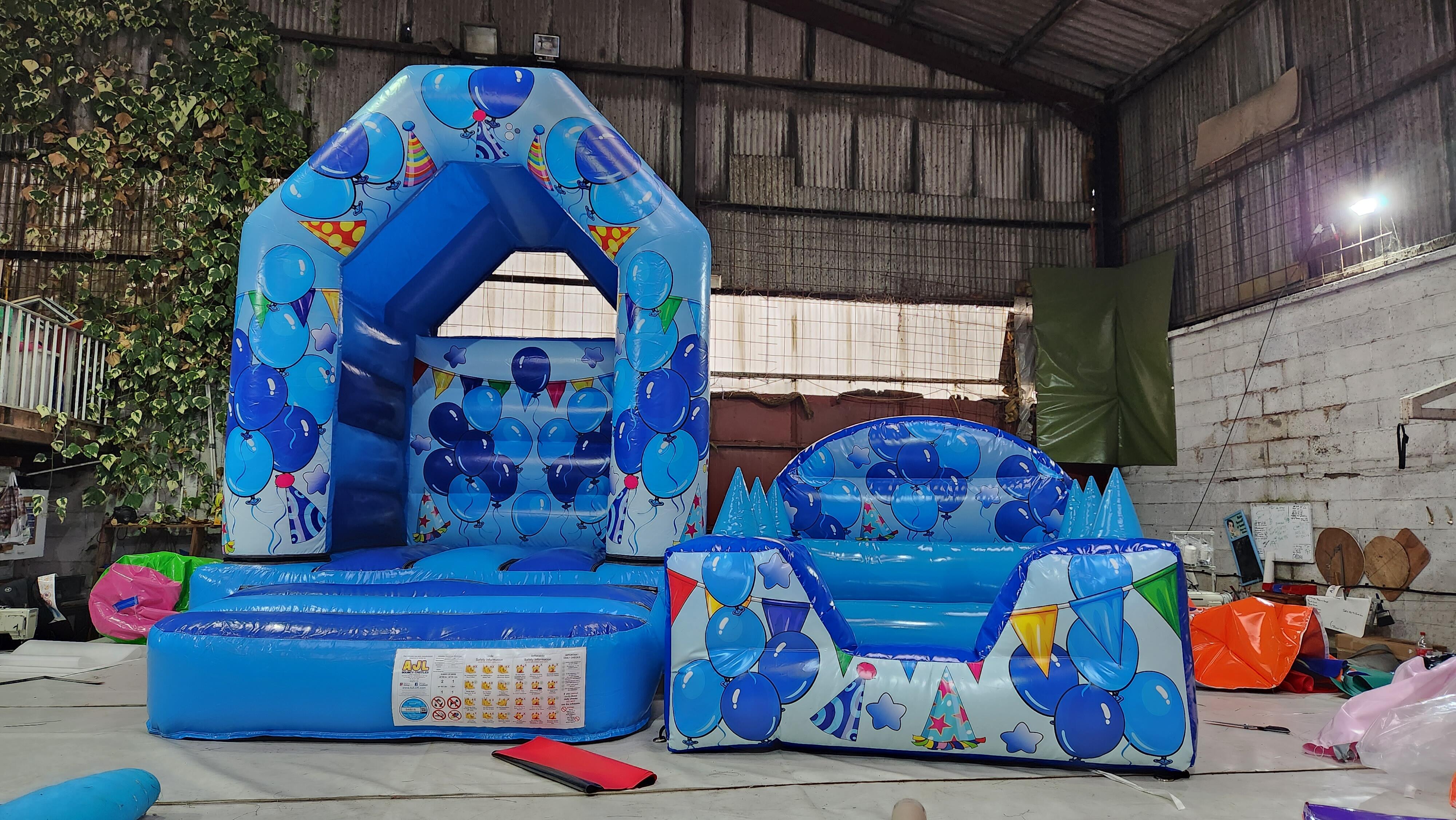 4. Customer service: A good bouncy castle manufacturer will provide excellent customer service, including timely communication, helpful advice, and prompt delivery. They will also provide after-sales support, such as repairs, testing and maintenance, to ensure that their products continue to function properly and last for a long time.
5. Innovation: A good bouncy castle manufacturer will stay up-to-date with the latest trends and technology in their industry, and will constantly strive to improve their products and services. This can help them stay competitive and meet the changing needs of their customers. We have a dedicated CAD and Graphic design team. They can make anything you can imagine here at AJL.
6. Sustainability: A good bouncy castle manufacturer will also consider the environmental impact of their products and operations. They may use eco-friendly materials and production methods, and may implement sustainable practices such as recycling and energy conservation. Fortunately, AJL tries to do as best they can environmentally, with a strong recycling ethic and considerations in our technology. We have invested in latex digital printing - the most environmentally friendly printing procedure. Along side of that, we ensure every bit of PVC is used for something in some way or another.
Overall, a good bouncy castle manufacturer will prioritise quality, safety, customization, customer service, innovation, and sustainability in their products and operations. By doing so, they can provide a valuable service to their customers and contribute positively to their industry and the environment. Andy J Leisure has been trading since 1991, we would not have lasted this long without having these solid foundations. So get in touch today about ordering some of your bouncy castles, for your new bouncy castle hire business.